Rehoming Your Bird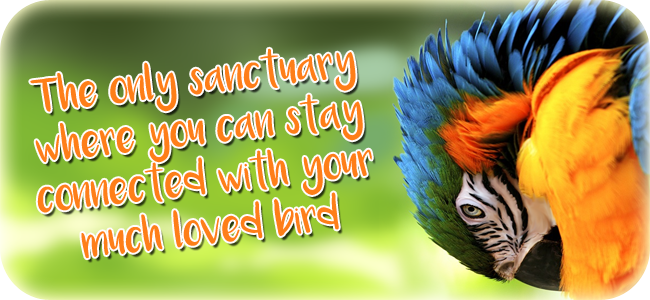 If you have already donated to the park and would like an update, then we ask that you do not call the centre, but instead send an email with the animal ID on your form to: update@lincswildlife.com (Please only use this email if you have already donated, use the donation form at the bottom of the page to start an application for re-homing)
 Please read the important information below before considering re-homing your Parrot or Parakeet with us:
The priority of our charity is to make sure you have made the right decision in re-homing your bird with us, and to answer as many question you may have about us.
All birds donated to The National Parrot Sanctuary, from the date of the signed Bird Donation Form, are owned and under the full responsibility of Lincolnshire Wildlife Park incorporating The National Parrot Sanctuary. This is a charity set up to care for the parrots and animals situated here, our registered charity number is 1162135.
As we are a registered wildlife park, we have to follow strict laws for the husbandry of all the parrots and parrot related birds. These laws are set out and governed by DEFRA's Animal Health Division.
When arriving at the centre, your parrot will spend at least 30 days in a quarantined environment, so that we can monitor their mental and physical state to offer them their optimum living environment. This period also helps the parrot to adjust to our feeding regimes and let it become aware of other birds, benefiting them on release into their aviaries.
All parrots entering during the winter months (October – February) will be held in our secure bird rooms, ready for release in the spring or once the weather has warmed up. The bird rooms are controlled by 24 hour CCTV and are completely out of bounds to all members of the general public. We suggest that you try to hold onto your bird in their usual surroundings until spring time, to give them a more comfortable quarantine experience; however under urgent conditions we are able to take certain parrots in over the winter months.
You will obviously be interested in finding out how your bird is settling, so you are more than welcome to ring the centre during office hours while your bird is in quarantine. However once they are released into their outdoor aviary, due to the volume of parrots in our care, I'm afraid we are not able to answer in-depth enquiries about individual birds, nor point out or photograph specific birds.
Once your bird has settled you are more than welcome to visit the park, however free admission will only be given to Sponsapoll Members; who are issued with a Season Ticket. Any other visitors will be charged at full entry price.
For a full description in our Bird Donation Advice Sheet click on the link below:
For general information about the sanctuary & where it all began, please visit our History page.
To begin your re-homing application, please click the link below: