The MFG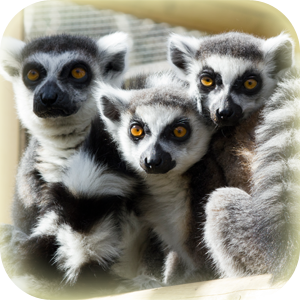 The MFG provides technical support for Madagascar's Parc Ivoloina, a small zoo and educational center, helping to fund renovations, staff training, improvements in animal care and nutrition, veterinary equipment, library materials, educational projects, and community outreach programs. There are also MFG-supported technical advisors stationed at Parc Ivoloina. The primary goal is to support the Malagasy staff's efforts to transform the zoo into a showplace for Madagascar's animals where children and adults can learn about their country's unique wildlife and the need to protect it.
---
The second part of the MFG's strategy is to enhance the protection of parks and nature reserves including the Betampona Natural Reserve. In Betampona, the MFG is leading a ground-breaking project to return black and white ruffed lemurs (Varecia variegata variegata) born outside the wild back into the wild. The local ruffed lemur population needs reinforcements to survive, and the restocking project is the centerpiece of the MFG's larger program to protect the reserve.
The third part of the MFG's conservation strategy is to promote and fund field-research on animals, plants and habitats. This work has included not only the ongoing lemur work in Betampona, but support for other studies benefitting such diverse species as the rere, or side-necked turtle (Erymnochelys madagascariensis), the Madagascar pond heron (Ardeola idae), and a wide range of lemurs living in fragmented habitats.
Fourth, the MFG supports and promotes breeding programs outside the wild for Malagasy species, both in Madagascar and worldwide.
The fifth element of our strategy is to undertake and promote rigorous conservation planning in conjunction with the Malagasy government and other conservation groups. In 2001, the MFG and ANGAP (the National Association for the Management of Protected Areas) led a major planning initiative involving species and protected areas nationwide.
Finally, the MFG works to educate zoo visitors throughout the world about Madagascar's unique biological heritage and its plight.