Animal Rehabilitation & Reception Centre

Completed in August 2019, A.R.R.C is set to deliver a new level of professionalism within the park as the number of Parrots arriving at the centre are on the increase. The development comprises of a 4 stage negative air pressured quarantine unit for new arrivals, on and off-show convalescing wards, a small animal care unit, a nutritional centre; as well as laboratory for onsite microbiological and parasitical tests to be carried out.
The most exciting aspect of this development is that our visitors are able to experience our staff members in action, as they go about their amazing day-to-day work.
Medical Rooms: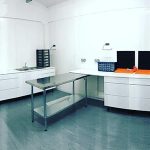 Within A.R.R.C are two medical rooms that are fully equipped, enabling us to perform routine checks and microbiological tests to increase the efficiency of our disease management.
Small Animal Unit: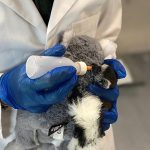 This special unit has a hatchery and nursery to support newly hatched birds that need assistance, as well as small animals that arrive at the sanctuary or need rehabilitation if the parents are unable.
Animal Nutrition Centre: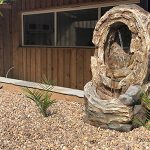 Our food preparation and nutrition centre allows our visitors an insight into the vast quantities of high class produce that is assessed, weighed and delivered to the animals daily. Check out our Nanday's menu in the window for today's specials!
Come and see this amazing development for yourself and see the work our team do on a daily basis for our charity!
See what other exciting developments are underway at the park by visiting our Future Developments page