History
It was in the early 1990's that the organisation was founded by Mr Steve Nichols, after many years of studying the behaviour of parrots and realising that there was little education to be found on these spectacular creatures.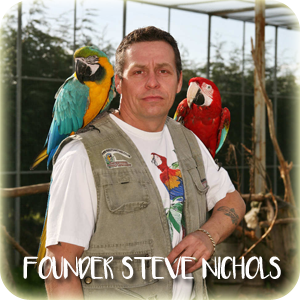 Steve founded the organisation with a view to initially helping parrot owners residing in and around his local town of Sheffield. However telephone calls from the Sheffield area soon grew and it wasn't long before it turned into a national call centre, assisting people and their parrots from all over the globe.
Within 12 months of the organisation commencing, the work Steve was doing was quickly recognised by all the animal welfare bodies such as the RSPCA, RSPB and the Police Forces Nationwide. It became apparent that should anyone need any assistance within the parrot world, Steve's name was first to be mentioned.
After 2 years of intense work, covering over 100,000 miles, visiting over 200 people and assisting more than 600 parrots, the organisation and Steve started receiving a great deal of media interest.
It was while taking in these calls that he had another thought; it appears not all people, no matter how well intentioned or loving, will be able to continue catering for a their much loved pet forever… so what's going to happen to all the unwanted parrots?
Steve decided to step in and help, but only on a small basis. While still running his construction business he took in a few birds that needed special help, and with these birds he started travelling the country giving out educational talks on the pros and cons of having the parrot as a family pet. Little did he realise what he was embarking upon, when with a few tame parrots he would also visit various children's hospices and let the children play and learn about these wonderful birds.
Unfortunately though through possible risk of introducing any infection into such places meant that Steve wasn't able to continue this valuable service; very much to the disappointment of all those involved and the birds too, who just loved visiting the children.
It was then he decided to do the next best thing, and after some serious thought it was agreed with his family that they construct a place where long term rehabilitation and sanctuary could be offered for the many birds that need it. This facility would also allow the children to visit them.
After viewing over 150 potential sites and travelling nearly 10,000 miles he finally located a site situated in Lincolnshire. It was a flat piece of land measuring approximately 1 acre with not one plant on it, but was a perfect blank canvas to design the centre; that was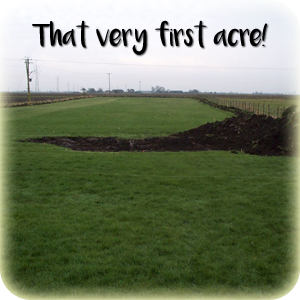 to become The National Parrot Sanctuary.
Finally in 2003 and after all the amazing work achieved by the family in building the centre, it was now in a position to open the doors; but more than that, the organisation could set the foundation stones to becoming one of the largest parrot rescues in the World.
After only a very short while it was realised that this space was never going to be enough to create the refuge for the many birds that needed help. So over the next few years that one acre grew to an area that now spans to well over 20, this should easily give future-proof security for any relevant developments.
So what now?
As you browse through our website you will see that we have grown and flourished into the UK's largest collection of Parrots, covering over 100 different species. We have also dedicated our time to looking after many mammals and reptiles, priding ourselves on offering sanctuary to any bird or animal that needs a new home. This has taken us from Meerkats, Lemurs and Kookaburra's to Otters, Tapir, Tortoises and even one of the most endangered species in the world; Bengal Tigers.
There are no plans of slowing down either, with many species of animal needing retirement homes, sanctuary and a more natural setting; the charity aims to help as many of them as possible. With a dedicated team of trained keepers, professors and conservationists from Lincoln University, the charity have an abundance of knowledge to be able to offer the highest quality environment for an array of wild and endangered species.