Tapir Experience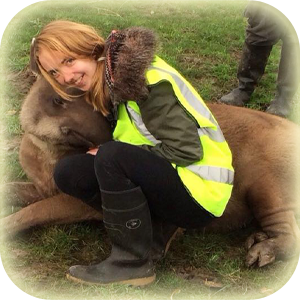 All experiences with our Tapir have been cancelled for the foreseeable future, due to the recent outbreak of Covid-19. However all experiences can still be bought as gift vouchers and are valid for 18 months instead of the usual 12.
Our wonderful Brazilian Tapir is named Cecil and he is extremely friendly and gentle; an unusual trait for his species. He came to us in early 2015 unexpectedly as he needed a new home, and we of course took him in and instantly fell in love with him. He has a dry skin condition which means he needs extra care with medicated baths & regular brushing… which he adores!
With a Tapir experience the lucky recipient will go inside Cecil's custom-built enclosure to help the animal keeper feed and entertain this affectionate creature. You may also get the opportunity to give him a good brush and lather if he needs a bath! You'll learn all about his species and can take photos to remember your unique experience at Lincolnshire Wildlife Park; taking it all home in your unique photo presentation folder with Certificate!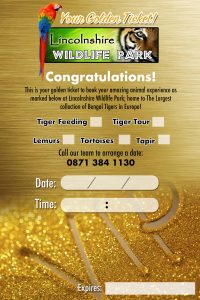 What's Involved?
Entry to Lincolnshire Wildlife Park
Experiences are at 10.30am daily
30 minutes behind the scenes tour & talk from the keeper
Hand-feed our friendly Tapir Cecil with the opportunity to take photos
An exclusive photo in our presentation folder to take home
A certificate memory of your close encounter
Price:
One Participant – £65.00
Two Participants – £115.00
Three Participants – £165.00
Four Participants – £215.00
All of our experiences must be booked in advance and are subject to availability. Tapir experiences are for ages 12 years and over only. Children under 16 years of age must be accompanied by a full paying adult. This experience cannot be booked for Bank Holiday Mondays.
If you would like more information or to book, please contact a member of our friendly staff on:
0871 384 1130