Lemur Experience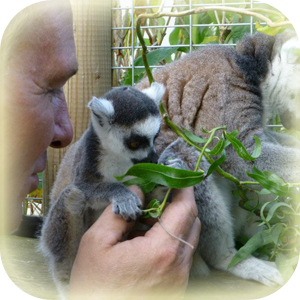 An experience with the Ring-Tailed Lemurs at Lincolnshire Wildlife Park is like no other! From Kola & Clarence arriving together back in 2009, they have been one of the favourites amongst visitors and staff alike.
Take home a piece of Madagascar when you visit Lincolnshire Wildlife Park. The Lemur experience allows you to join them in their enclosure with the company of our experienced animal keeper, who will share some interesting facts about these wonderful primates. You can take photo's and feed the Lemurs, they'll jump and play around you; using you as a jump pad to get from branch to branch! With your exclusive photo presentation pack, you can frame your favourite photo for that lasting memory of your experience!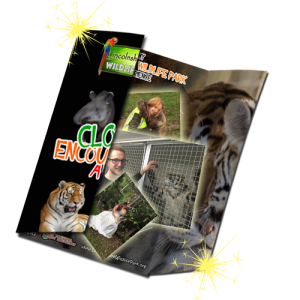 Suitable for all ages and starting at just £45.00, this experience makes a wonderful gift for a loved one. Children under the age of 12 years must be accompanied by an adult over the age of 21 and with regret, this experience is not suitable for wheelchair access.
For more information and booking this amazing experience you can call our friendly team on:
0871 384 1130