Events
Our events page gives you the details of everything that is up and coming at Lincolnshire Wildlife Park, so you can always be one of the first to know and book any tickets in advance! 
All of the events we hold are put in place to raise awareness and funds for all the animals at our park. All proceeds always get put back into development, upgrading of enclosures and care for our animals and birds. Holding the UK's largest collection of Parrots & Tigers, we are quickly becoming one of the most popular attractions in Lincolnshire; recently winning the East Lindsey & Skegness Business Awards Visitor Attraction of the Year & a highly recommended attraction on TripAdvisor!…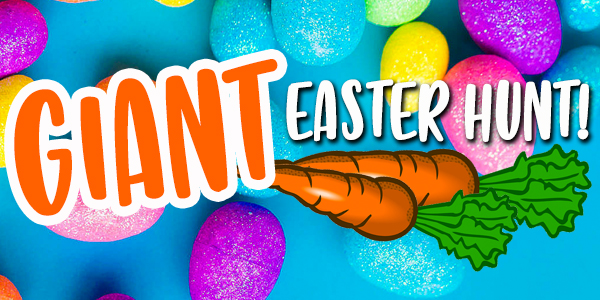 GIANT fun to be had from Friday 10th – Monday 13th April 2020!
Join us this Easter for giant amounts of fun and games at the park. With lots of activities, competitions and prizes to be won… it's the only place to visit during the Easter break! Suitable for all ages and with daily animal talks and feed available.
More information coming soon… we'll keep you 'hopping' with anticipation!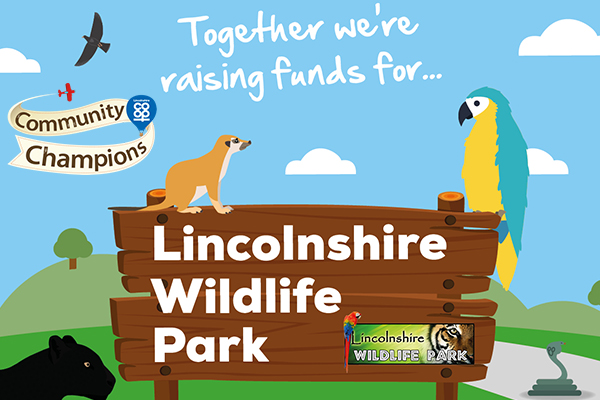 Did you know… we're Lincolnshire Coop's Community Champion?
As a charity, fund-raising is so important to us and such a huge help to our birds and animals, so it's always heartwarming to hear when someone wants to raise money for us. Until 7th March 2020, Lincolnshire Coop have chosen our charity to help, and they've done an amazing job so far! Some stores have had visits from our staff, so we have seen first-hand the incredible lengths they have gone to in helping our animals and birds. There have been raffles and activities to get involved in and win some amazing prizes, as well as displays and fancy dress over the festive period! Every time you spend in-store at one of the Lincolnshire Coop stores, you are helping raise funds for our charity! Plus as a dividend member, you have the option to donate a small amount every so often towards not only us, but future Community Champions to helps all sorts of worthy causes.
Your chance to Win an Animal Experience every month!
When you sign up to our mailing list, you are automatically entered into our monthly prize draw to win an animal experience with our Tigers, Lemurs, Tortoises or Tapir! Plus you will be one of the first to know about any up-and-coming events, and claim special discounts when booking! If you would like to help our charity and become a part of our special subscription then just click on the image above to be taken to our registry form, fill it out & you'll receive your welcome email… Good Luck! Experience Terms & Conditions and age restrictions apply, to find out more about experiences please click here.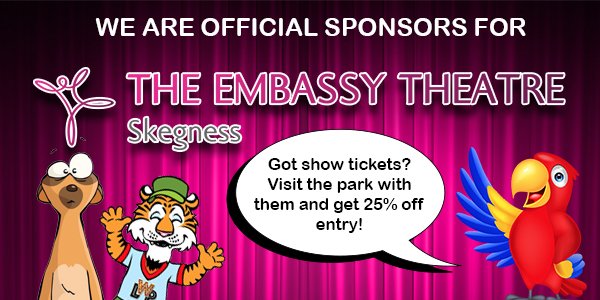 Terms & Conditions:
Discount can be applied to all theatre tickets, whether used or not, upon presentation at reception. Photos, screen shots or photocopies of tickets will not be accepted. Ticket redemption must be strictly used within the redemption period stated on the tickets. If you haven't got tickets but would like to see a show at the Theatre then please CLICK HERE to go to the Embassy Theatre website!
Check back for future events in 2020!