Events
Our events page gives you the details of everything that is up and coming at Lincolnshire Wildlife Park, so you can always be one of the first to know and book any tickets in advance! 
All of the events we hold are put in place to raise awareness and funds for all the animals at our park. All proceeds always get put back into development, upgrading of enclosures and care for our animals and birds. Holding the UK's largest collection of Parrots & Tigers, we are quickly becoming one of the most popular attractions in Lincolnshire; recently winning East Lindsey Business Awards Attraction of the Year & a highly recommended attraction on TripAdvisor!…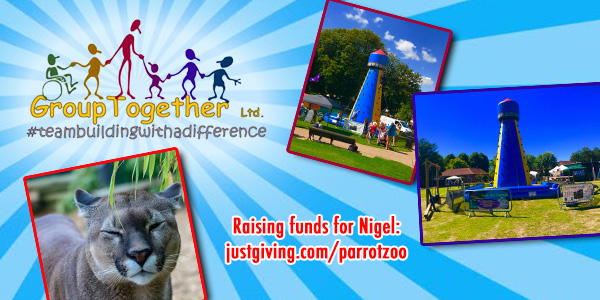 Saturday 27th July – Terms & Conditions:
Available on Saturday 27th July only from 10am – 5pm, last entry to the park is 4pm. 30 foot inflatable climbing wall suitable for ages 5+ and available all day. Standard park entry admissions apply, season passes accepted. £3 per person for 2 climbs and proceeds are being donated towards the construction of Nigel the Puma's sensory enclosure, details of which can be found on his JustGiving page by clicking here. Weight restrictions apply. Availability of this activity will be affected by inclement weather conditions and may not be able to go ahead if the Health & Safety of the general public or staff is under threat. All instructors of Group Together Ltd are fully trained and First Aid qualified. Please see their website for details: www.grouptogetherltd.com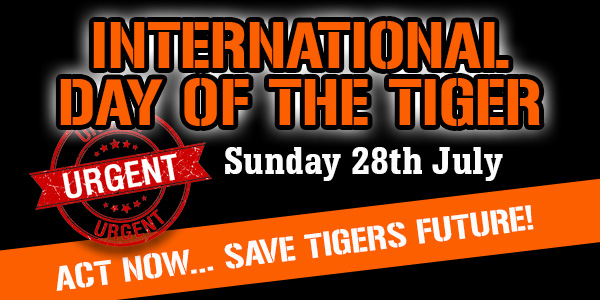 More Info…
An annual fund raising event for Tigers of the world, held on Sunday 28th July 2019 from 10am – 5pm.
Did you know that there are more Tigers living in private residence such as back gardens in America, than there are living in their natural habitats worldwide! Learn, help and have fun doing it at our International Day of the Tiger event this year, with live theatre productions, Children's activities & entertainment, Market, competitions and quizzes. Get the date in your diary! Click here to visit our dedicated page for all the details so far!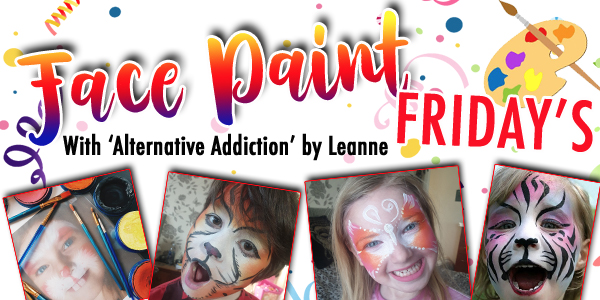 Terms & Conditions:
Face Painting available at Lincolnshire Wildlife Park every Friday throughout the school summer half-term. From Friday 26th July until Friday 30th August, 11am – 2pm. Face Painting provided by Alternative Addiction, a fully DBS checked and approved artist. Face Painting is £3.00 per child or two children for £5.00, with proceeds going towards the park's fund raising for Nigel the Puma. Details of Nigel's campaign can be found by visiting his JustGiving page. All known allergies should be highlighted before receiving any paint. Standard entry admissions to the park apply and all children must be accompanied by an adult. Waiting times may be applied or queues likely during busy times, and face painting is subject to availability of the artist; thus may be cancelled if emergency personal circumstances occur. If you are unsure of any details then please call ahead of your visit: 0871 384 1130.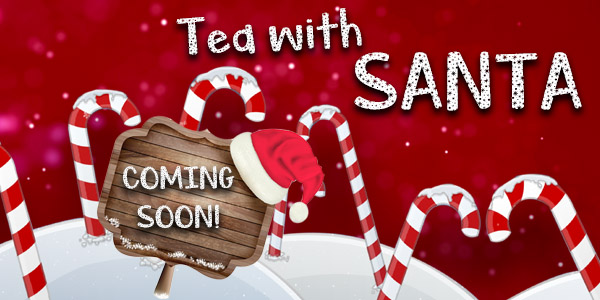 More Info Coming Soon…
Brand new setting for 2019! Including special under 5's Toddler Toy Workshops & Cheeky Elf Treat Trail!
Your chance to Win an Animal Experience every month!
When you sign up to our mailing list, you are automatically entered into our monthly prize draw to win an animal experience with our Tigers, Lemurs, Meerkats or Tapir! Plus you will be one of the first to know about any up-and-coming events, and claim special discounts when booking! If you would like to help our charity and become a part of our special subscription then just click on the image above to be taken to our registry form, fill it out & you'll receive your welcome email… Good Luck! Experience Terms & Conditions and age restrictions apply, to find out more about experiences please click here.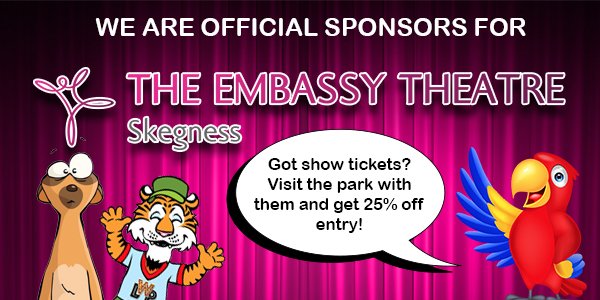 Terms & Conditions:
Discount can be applied to all theatre tickets, whether used or not, upon presentation at reception. Photos, screen shots or photocopies of tickets will not be accepted. Ticket redemption must be strictly used within the redemption period stated on the tickets. If you haven't got tickets but would like to see a show at the Theatre then please CLICK HERE to go to the Embassy Theatre website!
Check back for future events in 2019!